Get The Look: Elvis & Co.
Born on January 8th, from the top of his pompadour to his "blue suede shoes," Elvis had a signature style in the 1950s, including colorful sport shirts and jackets, cool denim pieces for his more casual look, and fabulous shoes (of course).
His adoring female fans swooned over him in great examples of 1950s fashions too, including dresses and separates in youthful styles.
Come celebrate The King's birthday with 50s fashion statements from the VFG.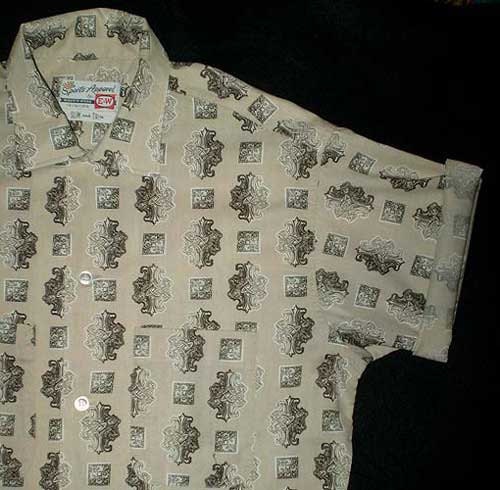 Vintage 60s Preppy Sport Shirt offered by The Spectrum
1950s VLV Rockabilly Red Black Glitter Horseshoes Cowboy Clip On Tie
from The Vintage Merchant
Vintage Sterling Charm Bracelet with 23 Charms offered by Marzilli Vintage
You can find more fabulous vintage items from more sellers at the
VINTAGE FASHION GUILD WEEKLY FASHION PARADE!