November 23 Fashion Parade *Gilt Trip*

Gold is covetable right now, and vintage clothing, accessories and jewelry in gold tones are ready to give you the Midas touch!
Find a
great vintage selection among the VFG's members' offerings!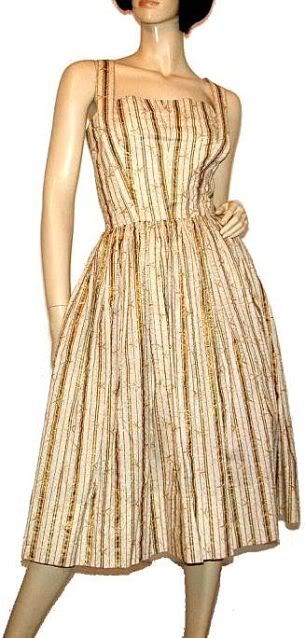 Vintage 1950s Gold Metal Basketweave Purse with Lucite Top and Handles by Dorset Rex 5th Avenue from
ALLEY CATS VINTAGE
You can find more fabulous vintage gold items from more sellers at the
VINTAGE FASHION GUILD FASHION PARADE!
See more vintage clothing and accessories at the
*November 24th VFG Picks of the Week* Gobble up some Fresh Vintage