Make it a New Year's resolution to add vintage to your wardrobe in 2009! Classic looks that work just as well today as they did then.
Aqua cashmere cardigan from the 50s goes with skirts or jeans! From
VIVA VINTAGE CLOTHING
Warm weather sundress that Audrey Hepburn would have loved to wear, with lattice weave and ribbon detailing. A flattering design that will never go out of style! From the collection of MAGS RAGS
1960's black lace cocktail dress, still perfect for a night on the town! From PROPER VINTAGE CLOTHING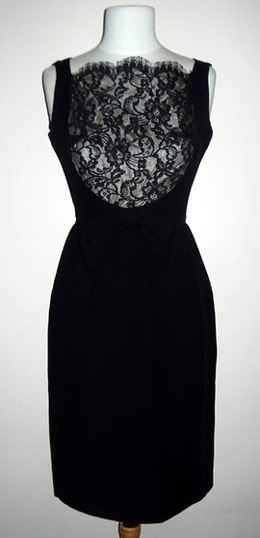 More never out of style vintage clothing at the VINTAGE FASHION GUILD FASHION PARADE!