We love when VFG members make the news! And not just any fashion news.....VOGUE magazine's
VOGUE.CO.UK!
. Holly Pickering, owner of
FREUDIAN SLIPS VINTAGE
has recently been featured on the site with a glowing review of her site, selection and service. From the article....
"Originally launched as a vintage sourcing service for private clients and fashion design teams in 2005, Pickering has now brought her extensive knowledge to shoppers everywhere, aiming to take the hassle out of searching for the perfect vintage items"
Read the rest HERE!
A sample of Holly's gorgeous collection, an iconic 60s Mary Quant dress from her Ginger collection....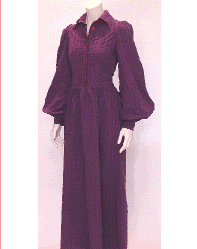 Congrats Holly!
~VFG