Did you get your diamond for Valentine's Day? Does the wedding of your dreams involve a vintage theme? Shop VFG members for the best in vintage wedding attire!
From FREUDIAN SLIPS, a 1940's wedding dress in cream rayon with a wonderful antelope/gazelle early plastic belt....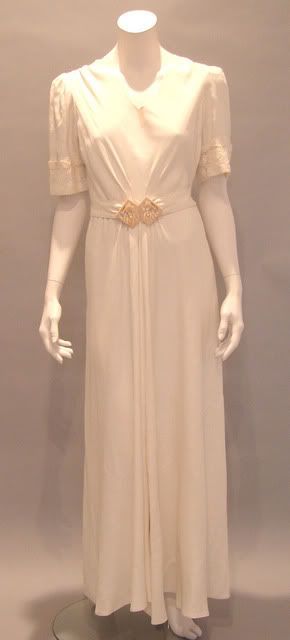 From DAMN GOOD VINTAGE a stunning 1940's slipper satin gown.....
And this divine 1950's bridal crown headpiece and veil from COUTURE ALLURE VINTAGE FASHION....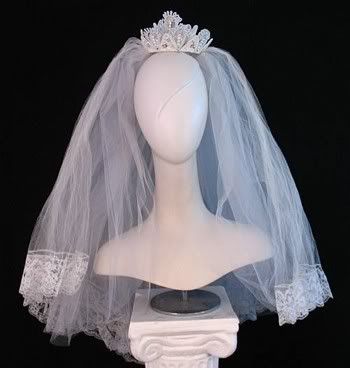 Vintage is the perfect "something old" for any wedding!