This week we celebrate the classic birthstone of June.
Pearls are the inspiration for beading on clothing and accessories, and of course, for jewelry of timeless beauty.
Faux Pearl and Aurora Borealis Sequin Clutch Bag offered by
Catwalk Creative Vintage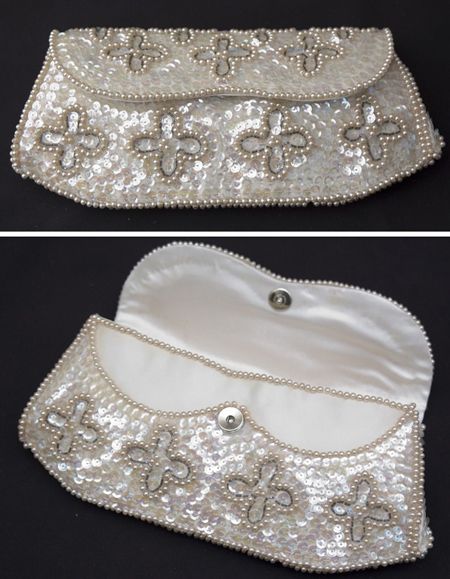 50s Vintage Sapphire Blue and Pearl Pin and Earrings Set from Special Somethings
Napier Faux Pearl and Goldtone Bibb Necklace available at Jazzbug Jam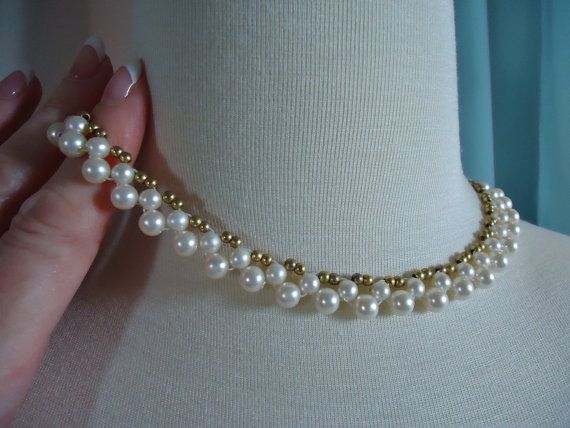 You can find more fabulous vintage items from more sellers at the
VINTAGE FASHION GUILD WEEKLY FASHION PARADE!