In her famous role on Laugh In in the late 1960s to early 70s, Goldie Hawn proved herself a giggly and irreverent comic star. She is also a 1960s IT girl for her cute sunny blonde looks.
Her Laugh In role made her famous for her teeny bikinis and body paint, baby dolls, flower power prints, ultra-mini skirts and other outgoing 60s styles.
Find sartorially bold and bright clothing and accessories this week, in honor of Goldie.
60s 70s Vintage MOD Micro Mini Dress Hot Pants available at Mags Rags.
1960s A-Line Flare Mini Shift Dress in Fabulous Floral Print offered by Flannery Crane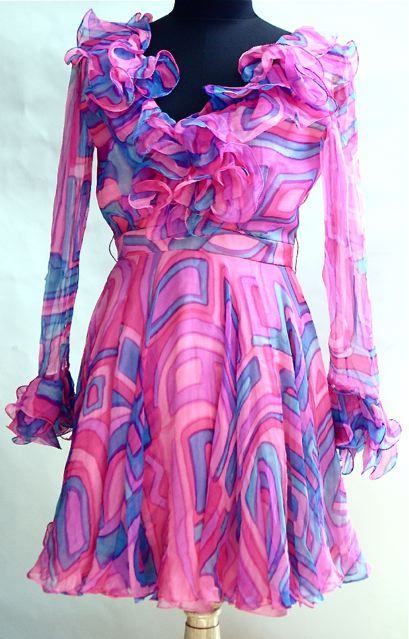 A fantastic example of a "Goldie" dress. It is part of the permanant collection belonging to
Kickshaw
Productions and is not for sale.
You can find more fabulous vintage items from more sellers at the
VINTAGE FASHION GUILD WEEKLY FASHION PARADE!