Snow and ice is typically in January's weather forecast, and the vintage forecast for the week is for white clothing and rhinestones, together and on their own.
Mother Nature may pale in comparison!
VINTAGE 1950'S SHEER NYLON & RHINESTONE BLOUSE available at
Corsets and Crinolines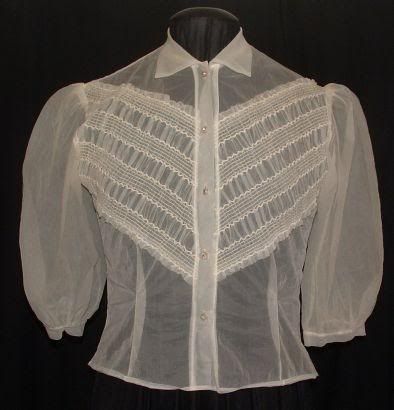 Vintage 1960s White Wicker and Lucite Beaded Purse offered by
Vintage Fan Attic
60s Vintage White Chiffon Formal Dress from
Jojo's Retro and Vintage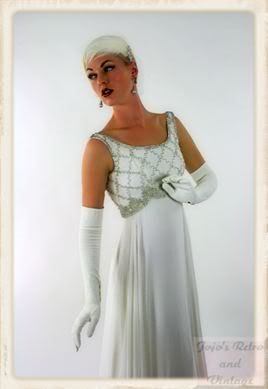 You can find more fabulous vintage items from more sellers at the
VINTAGE FASHION GUILS WEEKLY FASHION PARADE!