This week's Vintage Fashion Parade salutes the great actress Bette Davis and her long and illustrious career.
From the 30s, when she won Oscars for Dangerous and Jezebel, through the 80s, Bette Davis was one of Hollywood's greatest stars. Her style on screen was shaped by Orry-Kelly, Edith Head and her own personal intensity, while her off-camera image was always supremely elegant.
Late 1930s/Early 1940s Vintage Dressing Gown or Hostess Dress available at
Bonnie & Clyde's Treasure Trove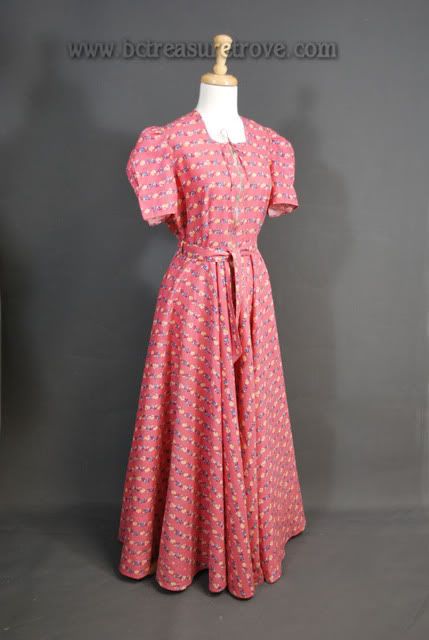 Lilly Dache 1940s Autumn Ostrich Plumed Felt Hat offered by
Rue de la Paix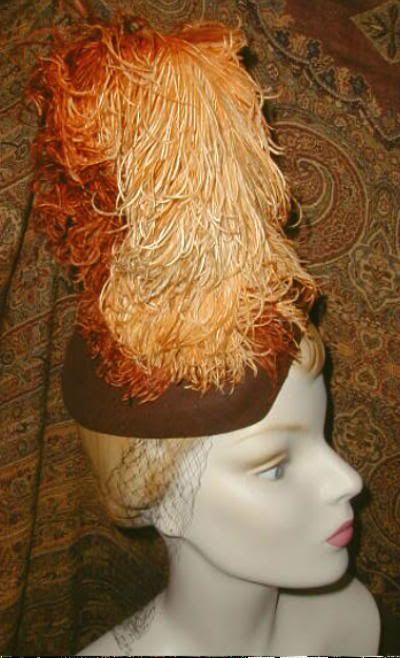 Vintage 1950s Shoes Black Lace Toe High Heels Baby Dolls available at
Alley Cats Vintage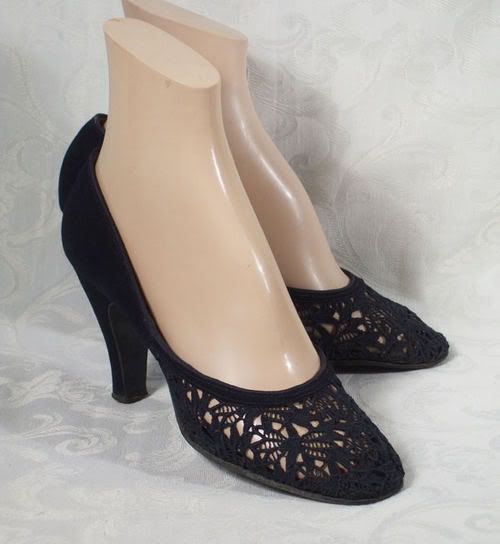 You can find more fabulous vintage items from more sellers at the
VINTAGE FASHION GUILD WEEKLY FASHION PARADE!