Heroine extraordinaire, Mrs. Emma Peel (inimitably played by Diana Rigg) was part of the team that made up the British TV show The Avengers, along with John Steed (Patrick MacNee).
Her 1965-67 stint was a heyday for the show not only because of the acting and story writing, but because of Mrs. Peel's wardrobe, first designed by John Bates, and later Alun Hughes.
Bates created mod minis for Mrs. Peel before they had become mainstream, and she was also known for her fighting suits, used for her highly accomplished martial arts and fencing scenes.
This fall, take on diabolical masterminds in style…Emma Peel style.
80s 60s-style Mod Black & White Knit Mini Dress available at
DeniseBrain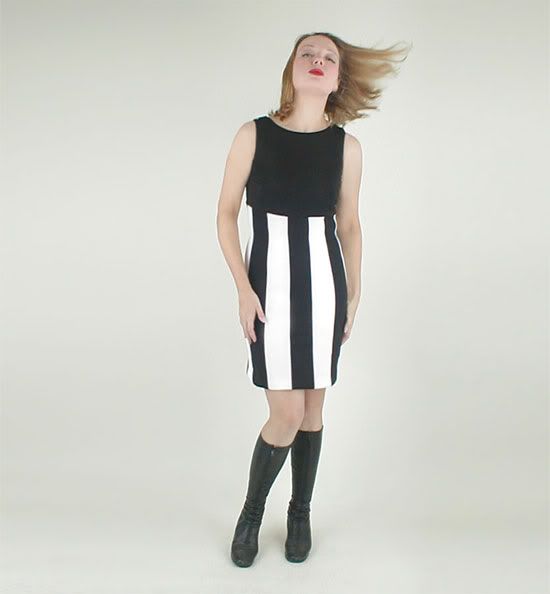 Vintage 60s Gold Legging Boot NOS from
Poppy's Vintage Clothing

1960's Wool Pantsuit in Lipstick Red available at
Vintage Devotion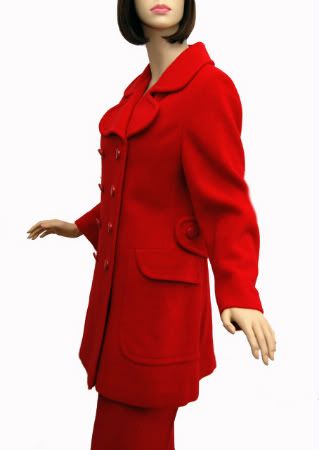 You can find more fabulous vintage items from more sellers at the
VINTAGE FASHION GUILD WEEKLY PARADE!