If you took even the quickest peek at fall runway shows, you know that reptile (whether actual skin or prints) is in!
Charm responsibly with vintage python, croc and alligator skins, and wildly beautiful prints.
Vintage 1940s Green Snakeskin Platform Heels Shoes available at
Mags Rags Vintage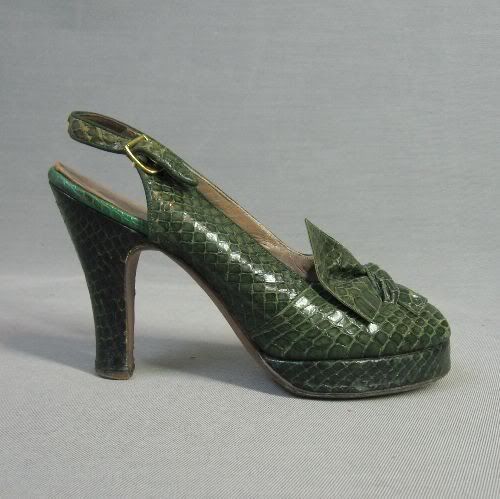 Vintage 80s Novelty Snake Mini Suit Skirt Top from
Vintage from Vermont
Vintage 50s 60s Kelly Bag, Brown Snakeskin Embossed Vinyl Purse Handbag available at
My Vintage Cocktail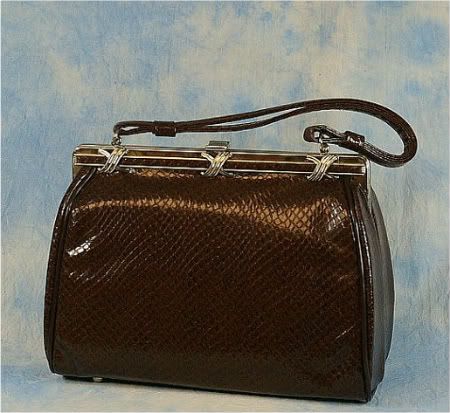 You can find more fabulous vintage items from more sellers at the
VINTAGE FASHION GUILD WEEKLY FASHION PARADE!