We have a fifth Monday this month, which means it's time to show off our items for the guys!

An antique brocade waistcoat, dated between 1830 and 1860 from
MAG'S RAGS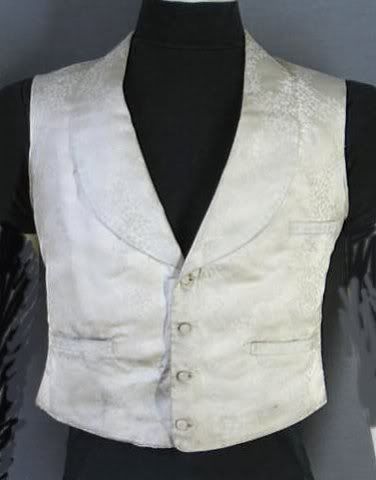 1950's GQ magazine from SECONDLOOKS
Vintage 70s H Bar C California Ranchwear western cowboy rodeo pearl snap 3-D embroidered appliqued mapleton shirt -- Size 15-1/2 - M
from CAT'S EYE VINTAGE on RubyLane
Find more dapper vintage menswear from VFG members on the VINTAGE FASHION GUILD FASHION PARADE!!