"Mad Men" on AMC has taken off, and styles from the early 60's are hot, hot, hot! The show's costume designer, Janie Bryant, does use authentic vintage. Whether you prefer the styles of Joan Holloway, Betty Draper, Bobbie Barrett, or Peggy Olson, we have the look for you!
Polka dots cocktail dress with front flyway panels & giant pockets from

FAST EDDIES RETRO RAGS on eBay......



Scarlet red 60s stilettos from MAGS RAGS, ....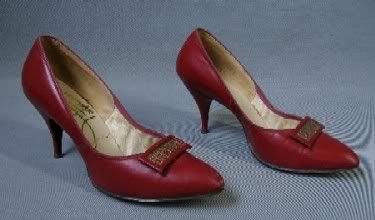 And something for Betty, from VIVAVINTAGECLOTHING....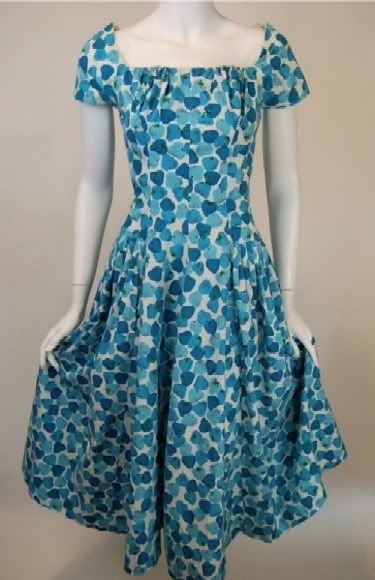 Check out more Mad Men chic vintage on the VINTAGE FASHION GUILD weekly Fashion Parade!