After several seasons where this popular color took a back seat, designers have gone Back to Black for fall and winter. We love black - vintage black, that is.
Fred Perlberg with velvet roses from
CONTENTMENT FARM......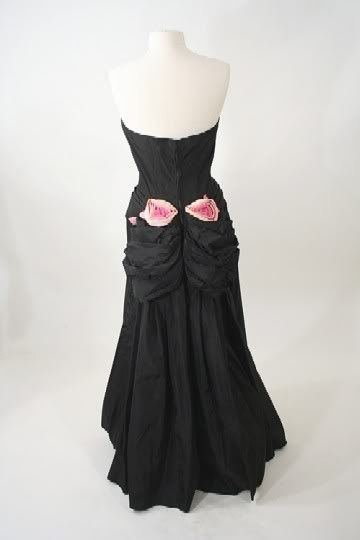 NOS Late 60s Victor Costa Romantica Black Velvet Gown w/Dyed Opossum Collar
from GLADRAGS and CURIOS on RUBYLANE, ....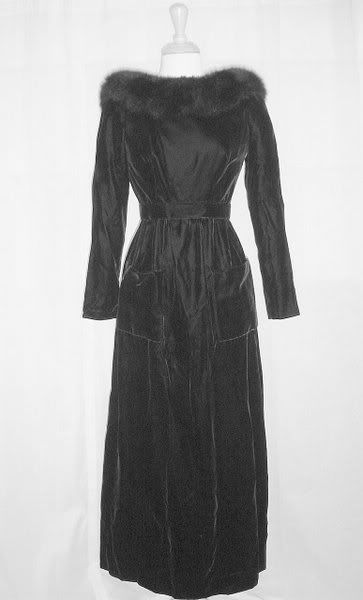 And from GLAMOURSURF, a pin up perfect black lace 50s swimsuit by Alix of Miami....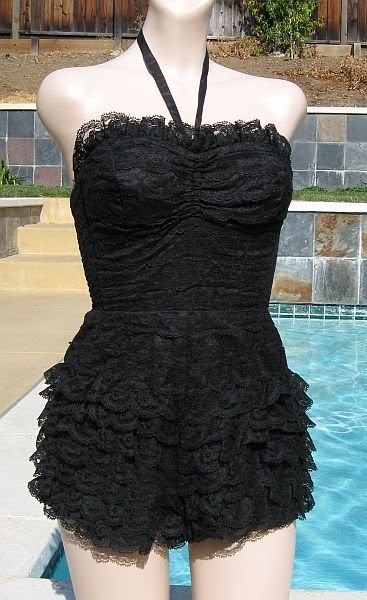 Check out more vintage separates on the VINTAGE FASHION GUILD weekly Fashion Parade!