April 28***Fashion Parade***The 1960's
The 1960's was a decade of great change in fashion from the full skirted styles with shorter hemlines of the early years, to the sleek and ladylike fashions made popular by Jackie Kennedy, to the wild Mod years with mini skirts reigning supreme as the decade came to a close.


Here are some great vintage 1960's fashions available from VFG sellers!





60s Vintage Mini Flapper Cocktail Party Dress Black Crepe & Feathers M
Metallic Hong Kong pantsuit in a small size, from
Metallic brocade mini dress by Paraphernalia from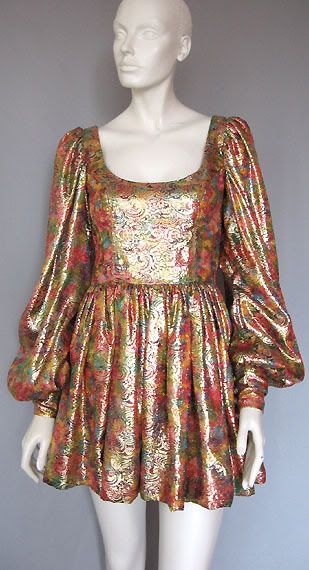 See more fab 60's finds on the public board at the VINTAGE FASHION GUILD!